Administrator
Staff member
Hello everyone!
Quick update on what we have been working on these last few days since the announcement, most obviously we have fixed a tonne of bugs that our players have found from playtesting.
One key content we have now enabled is the Forgery skill, all the required materials can be gained and you can forge Tattered Orders of Purveyance! This item allows you to put any item we have balanced the price for with the Order of Purveyance and turn it into guldens (for a better price than you would get at a shop) and also provide merchanting experience.
We're also setting up all rentals again and will start with Schonsee, you will be able to rent and decorate these houses, as well as fast-travel to your properties from any settlement. These allow you to build crafting stations that you otherwise would not be present in the town, allow you to build stoves which have less burn chance than open fires, and furniture which generate various items. Later we will be doing the farming valley houses which come with your own farmland.
Content wise, we are implementing a lot of new stuff. We have built the Thieving Guild and setup the NPC textures for them, we made tech for where you have to avoid law-enforcement NPCs and this will be used while you are on task for Thieving Guild missions and Assasination Missions from Octavian, we are implementing a Thief's Set armour which gives bonus to pickpocketing and also looks very cool! More to come on this, heres a quick preview of what the Thief's Guild looks like:
We are also implementing the Quartermaster for the farming valley's burg (Hofsteden) he will buy a large variety of items once we have his shop set up and also offer Militia-esque tasks but instead of combat, focused on the purveyance of various food and supplies for the upkeep of an army. The tasks will be gathering, crafting, herblore and farming related and be quite rewarding! (Orders of Purveyance being one of the rewards).
We will also be setting up Treasure Clues soon as well, they can be gained from various activities such as caskets from fishing, birdnests, mob drops and pickpocketing! They will be very cryptic and the first people who get them and have to figure out what to do will find an extremely challenging (and also rewarding) experience!
We would like to take this opportunity to thank all our media friends who covered our announcement:
A new MMO, Hegemony, was announced earlier, featuring classic-style MMORPG mechanics with Minecraft's sandbox mechanics.
www.mmorpg.com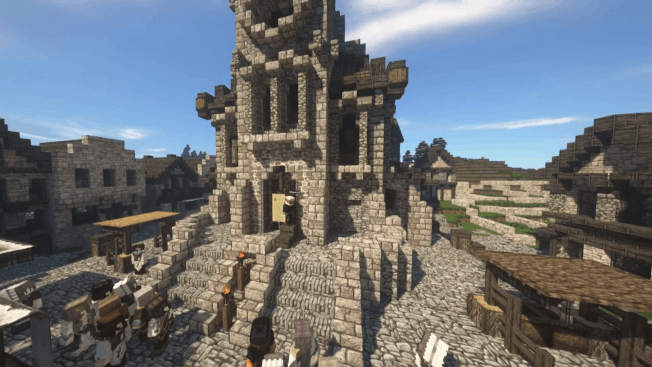 Hegemony started out as a project tied to Minecraft and is now its own fully-fledged sandbox MMORPG, although it still keeps that voxel-y Minecraft feel. Intended to be an immersive "classic-styled MMORPG," the game is the handiwork of indie developer Envision Studios, which has been working on...
Starting as a building project in Minecraft, Hegemony is an upcoming MMORPG, using Minecraft as its game engine. Ultimately it grew into its own project.
mmohuts.com
Hegemony is a free-to-play game that could turn out to be the Minecraft MMORPG that you have always wanted... if you are a fan...
www.freemmostation.com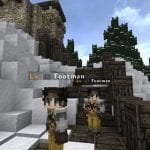 Um time de desenvolvedores independente está trabalhando em um novo MMORPG sandbox ao estilo clássico chamado Hegemony construído com base no Minecraft. De acordo com o desenvolvedor chefe do proje...

mmorpgbr.com.br
Gra wystarczy na 1500 godzin. .
mmorpg.org.pl
A new free-to-play voxel sandbox MMO called Hegemony has just been announced by an indie development team. Find out more on MMOs.com.
Hegemony News and updates. Follow the latest Hegemony patches, updates, and more.
Hegemony is a brand new MMORPG that takes place entirely within Minecraft and its engine, promising over 1500 hours of gameplay content for free.
mmosworld.com
If you are nevertheless a bit bummed more than Mojang canceling Minecraft's Super Duper Graphics Pack overhaul, then I do have a tiny bit of fantastic
newmobilegadget.com
Starting as a building project in Minecraft, Hegemony is an upcoming MMORPG, using Minecraft as its game engine. Hegemony is an MMORPG in development now and is set in a parallel of 14th-17th century Europe. Article: https://mmohuts.com/video/hegemony-development-immersive-mmorpg MMOHuts has...
www.chibibits.com
In the event you're nonetheless a bit bummed over Mojang canceling Minecraft's Tremendous Duper Graphics Pack overhaul, then I do have just a little bit of excellent information for you: An indie dev group is engaged on an MMORPG constructed on prime of the basic voxel sandbox. It'...
droneherald.com
We're also giving out 2 live-testing access keys, to enter simply comment with your situation. We fully understand.